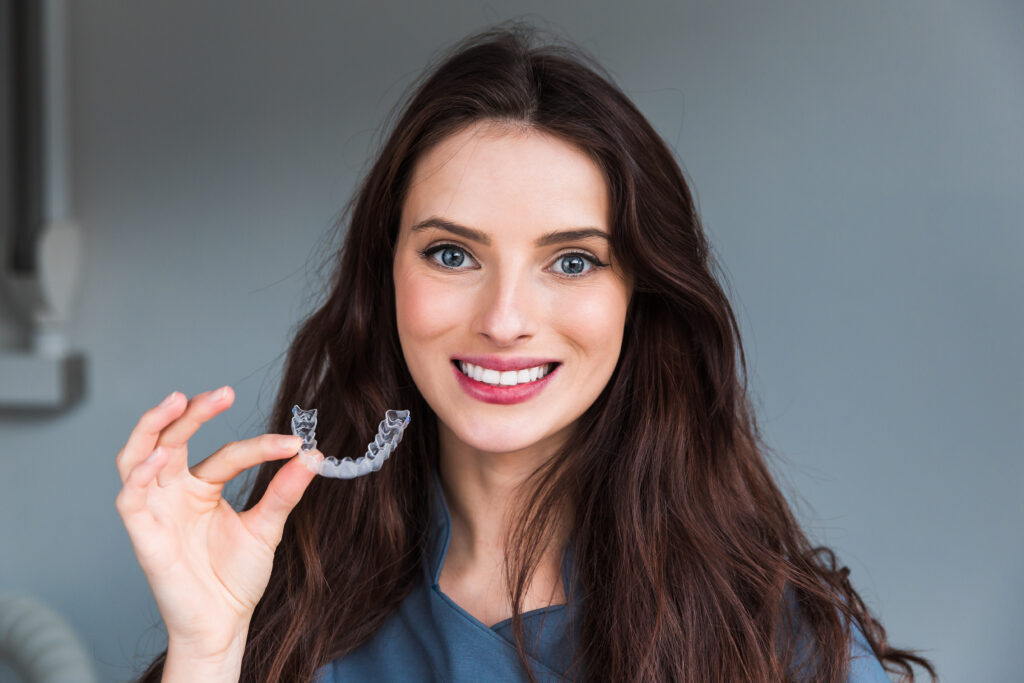 Our team employs advanced technology and lifelike materials to help smiles of all ages stay healthy and strong. We can address issues with cavities, damaged or missing teeth, or even poor dental alignment. In today's blog, your Lake Orion, MI, dentist talks about our approach to advanced dentistry.
Dental Fillings
Advanced dentistry can be used to treat tooth decay, and in only one visit too! With our dental fillings, we treat decay in a single appointment with a metal-free material safe for all ages. Composite resin is not only safe for everyone, but it can be shaded to blend with your smile seamlessly as well. Treatment helps prevent a cavity from becoming an infection that threatens tooth stability. The restoration is biocompatible and not only looks natural, but can last for years to come. If you have an aching tooth, let us know right away!
Custom Crowns
Did you know that with advanced dentistry, our team can actually create and place dental crowns in only one visit? With the CAD/CAM CEREC system, we will start by numbing the tooth and removing structure from it. We then take detailed digital images to create a 3D impression. Our team then designs the crown and uploads the information into an onsite milling machine, so we can craft the crown from solid porcelain. The restoration is shaded to blend with your smile, and will be able to handle daily bite forces and pressure. We then connect the crown with a powerful bonding agent, so you have a lifelike restoration that can last for decades to come.
Porcelain Bridges and Dentures
Tooth loss is a serious issue that can threaten the overall health, function, and beauty of your smile. Which is why our advanced dental treatments also include dental prosthetics, which we custom-make to ensure a proper fit, balanced bite, and of course, a lifelike appearance. For minor tooth loss, such as one to three lost teeth in a row, our team could place a bridge. The porcelain prosthetic contains new teeth and has crowns attached to each end. We connect the crowns to the natural teeth on each side of your smile. These can last for 10 to 15 years on average.
We can also create full and partial dentures to tackle more advanced tooth loss. A partial contains new teeth that can fit between multiple gaps spread out across your smile, and will be held in place with metal clasps. A full contains a complete row of teeth, and is held in place with suction or adhesive. These last about 5 to 10 years, and we take care to ensure they look natural. Our team could also discuss securing them with dental implants to provide a longer-lasting option, one that never slips or requires removal for soaking and cleaning too!
SureSmile Aligners
What if you have poor alignment? You don't need to rely on traditional braces to correct your uneven smile. Instead, we can take detailed digital images of your smile, which are used to create 3D impressions. In a lab setting, experts use these images to design and craft a series of plastic aligners. Each one is custom-made for your smile, and is worn for two weeks, 20 to 22 hours a day. You then begin wearing the next set for the same amount of time as your smile is gently and carefully corrected. For some, optimal results take only a year! In addition to being clear in appearance, SureSmile aligners can also be removed before you eat or prior to brushing and flossing. Which means you don't have to avoid certain foods, and that caring for your smile during treatment is simple. You can also take them out for special occasions, such as first dates, job interviews, or graduation ceremonies.
If you have any questions about our approach to advanced dentistry, or if you would like to schedule a visit for yourself or a member of your family, then contact our team today to learn more. We're ready to help you obtain a stunning and beautiful smile with advanced dentistry, and can help you start your journey to a stunning smile today!
Do You Have Questions About Advanced Dentistry?
Contact Lake Orion Family Dentistry in Lake Orion, MI by calling 248-693-6213 to schedule your next appointment with our team for advanced dental care. A smile that functions properly and looks great, and is healthy and strong is possible, even if you haven't been to the dentist in years. Don't delay, talk to our team soon!