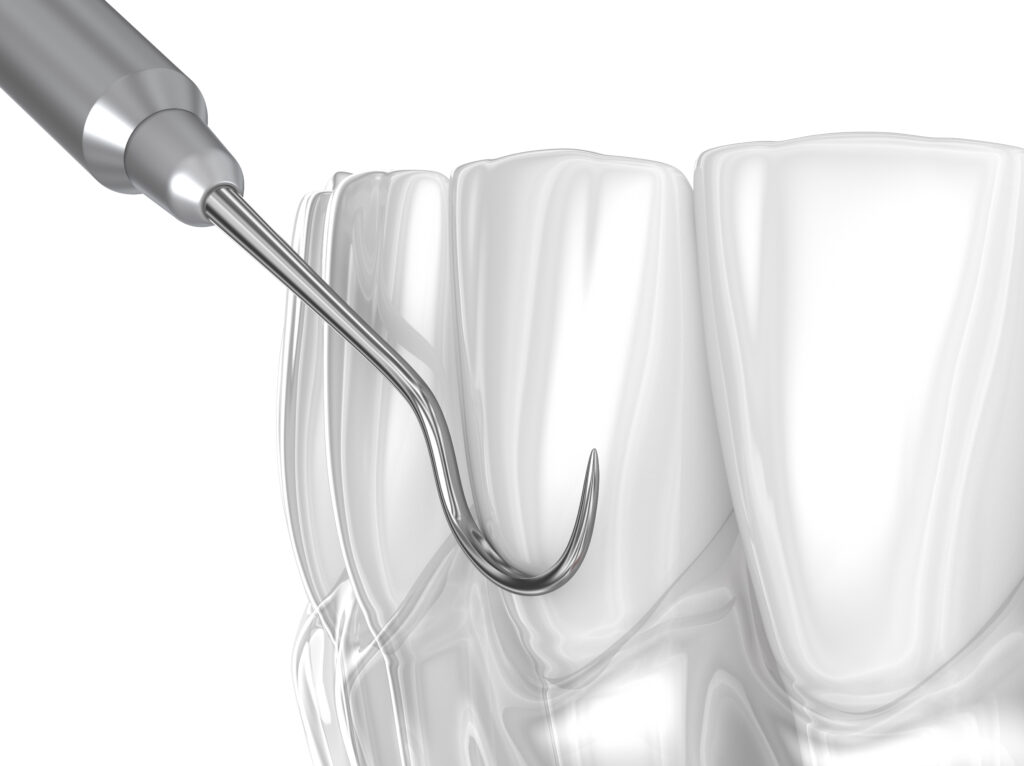 In our last blog, we discussed the importance of a routine dental checkup every six months, and why this helps people of all ages, from kids to adults. But in today's blog, your Lake Orion, MI, dentist wants to focus on dental cleanings, and how this helps prevent major concerns from developing!
The Risks of Plaque and Tartar Buildup
Plaque is a bacterial byproduct that occurs when harmful oral bacteria consume particles of sugar and starch caught between or the ones clinging to the surfaces of them. The sticky layer coats the teeth and hardens into tartar with time. While brushing and flossing can limit the severity of plaque and tartar, it cannot remove these layers completely. For that, you need a professional cleaning. Otherwise, these layers are linked to higher risks of bad breath, stained teeth, tooth decay, and even gingivitis and periodontal disease. Which is why you need to see us every six months for removal!
The Procedure
The dental cleaning procedure benefits kids and adults alike. The process only takes a short amount of time, and involves gently removing all plaque and tartar using an ultrasonic scaling device and a manual pick. We then polish the tooth as the last step, leaving your teeth brighter. If you have developed gingivitis or the early stages of periodontal disease, which involves sore, red gums that bleed easily or recede, then we could offer a scaling and root planing. Using the same tools, we remove buildup from the teeth and the roots, and this could take between one to four visits. Afterward, the issue can be managed with traditional cleaning every three to four months.
Protecting Smiles From Home
At home, you can take actions to help limit plaque and tartar until we can see you and your family again for a dental cleaning. You should brush twice a day for two minutes, using a fluoride toothpaste. Kids three and younger need a rice sized amount of fluoride toothpaste, everyone else needs a pea sized amount. You also need to floss every evening to remove what is beyond the reach of your toothbrush. Try to cut back on sugary and starchy foods and drinks, as this deprives harmful oral bacteria of a meal and limits buildup.
If you have any questions about protecting your smile with a dental cleaning, or if you're ready to schedule a visit for your or a member of your family, then contact our team today to learn more. We want to help you enjoy a bright and beautiful smile!
Do You Have Questions About Caring For Your Teeth?
Contact Lake Orion Family Dentistry in Lake Orion, MI by calling 248-693-6213 to schedule your next appointment with our team and safeguard your smile against concerns like periodontal disease.