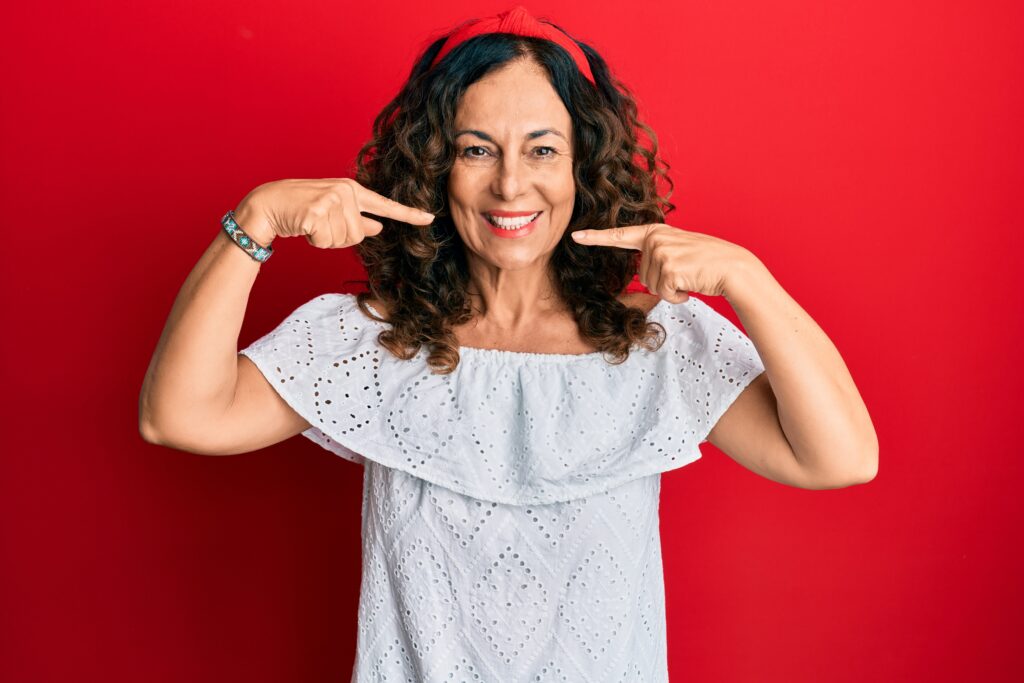 Cosmetic dentistry consists of treatments designed to improve the overall beauty of your smile. From teeth stains to gaps in your smile, this can offer major transformation, often in as little as one visit! In today's blog, your Lake Orion, MI, dentist takes a close look at the different cosmetic treatments we provide!
Starting with Your Consultation
How do you know which cosmetic procedure can best address your concerns? Well, we start with a consultation, in which we talk to you about your issues with your hopes and your hopes for improvement, and then take a close look with digital x-rays and intraoral camera technology. Our team can then identify the cause and assess the extent of your esthetic issues. From there, we create a treatment plan that uses cosmetic dentistry to address the concerns and offer major improvement. Some procedures can offer treatment in as little as one visit!
Our Teeth Whitening Treatments
If you have stained teeth, we can brighten your teeth with professional teeth whitening. As part of our approach to cosmetic dentistry, our team actually offers two different treatment options. The in-office one is recommended if you need results quickly. We will apply a bleaching gel to the teeth that we activate with a light, which breaks up and removes stains in as little as one hour. If you have more substantial discoloration, we have an at-home option that removes teeth stains and also limits tooth sensitivity. We first create a set of plastic trays in-office, and then send these and several plastic syringes of bleaching gel home with you. The trays are filled with gel and worn for about an hour a day. The total treatment time takes about a week to ten days, and your teeth could be up to eight shades brighter!
Dental Bonding
With dental bonding, we use the same lifelike and metal-free composite resin that our fillings employ. Which means we can offer treatment in one visit for multiple esthetic concerns, we simply clean the teeth, etch the surfaces, and apply the composite resin in several layers. We then cure it with a light and polish the tooth for a brighter appearance. Bonding can mask permanent teeth stains, close gaps between your teeth, lengthen worn down tooth structure, and also repair minor chips and cracks. For some, this cosmetic dental procedure could offer major improvement in one visit
Dental Contouring
Contouring could occur in the same visit as bonding, or in a separate one. This cosmetic dentistry procedure involves sanding and buffing the outer structure to address common cosmetic issues. For example, we can correct the appearance of a minor chip, reshape malformed or overly large teeth, and smooth out pits, grooves, and rough patches in the teeth. We can also address jagged, sharp, or pointed portions of the tooth too!
Porcelain Veneers
We often use porcelain veneers to transform the appearance of your smile. This involves attaching very thin shells of porcelain to the front facing sides of the tooth, instantly changing the front and sides. Each one is custom-made for your smile, and attached with the same material that secures crowns in place. Veneers can reshape teeth, mask stains, correct the appearance of misalignment, address gaps between teeth, and improve overall noticeable too. Placement takes two visits, and we shade the porcelain material to ensure it blends with your smile. The material can handle daily bite forces and pressures too, and can last for years to come.
Gum Contouring
What about your gums? If you have a gummy smile, then you may display too much gum when you smile. This could also make your teeth appear small or uneven. But with gum contouring, we use dental lasers to gently reshape the gum line and remove excess tissue. This improves the overall beauty of your smile in only one visit, and most people return to normal activities after a day of rest. Lasers offer care with precision, require no anesthesia, and prevent swelling, infection, and bleeding afterward.
If you have any questions about cosmetic dentistry, then contact our team today to learn more. We want to help you smile with confidence again, and can transform minor or severe esthetic concerns in as little as one or two visits.
Speak With Your Lake Orion, MI Dentist About Cosmetic Dentistry
With a simple consultation, you can start your journey to a bright and shining smile! Contact Lake Orion Family Dentistry in Lake Orion, MI by calling (248) 693-6213 to schedule your next appointment with our office and learn more about the benefits of esthetic dental care.