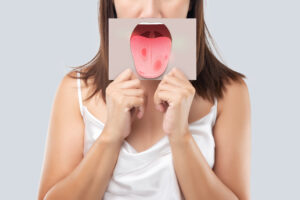 Oral cancer is a serious and potentially life-threatening condition that affects a surprisingly large amount of people. Your Lake Orion dental team takes this life-threatening condition seriously and performs an oral cancer exam at each dental check-up. We understand that recognizing the signs and symptoms early on can save lives. In today's blog, your Lake Orion, MI, dentist talks about protecting your oral health with oral cancer screenings.
Who Does It Affect?
Oral cancer does not discriminate and can affect individuals from all walks of life. However, there are specific factors that can increase your likelihood of getting it. The main behaviors include tobacco and alcohol use, with long-term and heavy usage sky-rocketing the potential. Additionally, prolonged exposure to the human papillomavirus (HPV) has been linked to the development of oral cancer. Also, men are more likely to be diagnosed with oral cancer than women. It is important to note that other individuals without these risk factors can still be affected which is why we recommend oral cancer screenings for all patients.
Signs to look for:
Early detection is key for successful treatment. It is essential to be aware of the potential signs and symptoms associated with oral cancer. These can include mouth sores, swelling or lumps in the mouth, unexplained bleeding, trouble swallowing, long-standing sore throat, chronic hoarse voice, and sudden weight loss. If any of these signs persist for more than two weeks, contact your health provider.
Oral Cancer Examinations and The Velscope
At each dental examination our dental team will perform a thorough oral cancer examination. During this exam, your doctor will feel the head and neck lymph nodes in order to identify hardened or fixed nodules. A visual examination of the mouth, lips, tongue and throat also takes place. We take oral cancer screenings seriously and have additional technology to help us to identify possible cancers early. The Velscope is a specialized light technology which can highlight abnormal or potentially cancerous areas in the oral cavity at early stages. If a potentially cancerous lesion is discovered, then a biopsy may be recommended.
Being Proactive
Oral cancer can have a severe impact on individuals, affecting their overall health and quality of life. Being aware of the risk factors, signs and symptoms can significantly improve outcomes. Practicing a healthy lifestyle, avoiding tobacco and alcohol use and maintaining good oral hygiene, can also lower the chances of developing oral cancer. Additionally, routine dental check-ups and oral cancer screenings are essential. We partner with our patients to bring awareness, prevention, and early intervention to help combat oral cancer.
Would You Like An Oral Cancer Screening?
Contact Lake Orion Family Dentistry in Lake Orion, MI by calling 248-693-6213 to schedule your next appointment with our team and find out more about our oral cancer screenings.