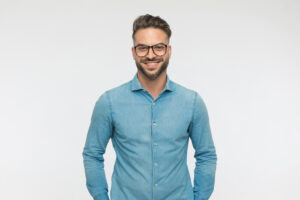 Maintaining healthy gums requires practicing regular oral hygiene at home and regularly visiting your dentist. While a general cleaning helps maintain healthy gums by removing surface plaque that threatens infection, you may need additional services when disease strikes. Periodontal maintenance provides a deeper cleaning to access deposits below your gumline to relieve the symptoms of gum disease. In today's blog, your Lake Orion, MI dentist discusses our role in helping you treat periodontal disease.
Helping You Detect A Gum Infection
The best treatment for gum disease is preventing it from taking hold in the first place. This means staying on top of your semiannual visitation schedule with our practice to receive a traditional checkup and cleaning. At each visit, we clean your teeth to remove plaque that could infect your gums and examine your oral tissues for the symptoms of a current infection. With regular inspections, we could detect a possible infection in its earliest stage, gingivitis, when it is reversible. If you notice symptoms such as bleeding, soreness, or chronic bad breath, schedule an appointment at once to evaluate your condition.
How Gum Disease Destroys Your Oral Tissues
Left untreated, a periodontal infection can reach your jawbone and become permanent. At this point, your inflammatory response begins to dissolve the connective tissue of your gums and causes recession. As your teeth lose their secure link, they become unstable and eventually risk falling out. Failing to properly treat your condition means risking this number one cause of tooth loss for adults. You may find that gum disease can greatly affect your ability to enjoy normal activities such as eating and chewing when you have to adjust to missing teeth. Instead, stay on top of your gingival health with regular dental exams or consistent periodontal maintenance if you already experience a permanent infection.
Scaling And Root Planing
To prevent the progression of your infection, we can perform a scaling and root planing procedure to access bacterial pockets below your gumline. To start, we numb your gums with a local anesthetic to maintain your comfort during treatment. We then break up and clean plaque and tartar deposits from your teeth as we do during a normal procedure, and then go further by accessing your tooth's roots below the gums. Cleaning the exposed root allows us to polish it to encourage the reattachment of your gums. This relieves soreness and bleeding by reducing the body's inflammatory response. When periodontal therapy is successful, you must perform your own maintenance with rigorous adherence to daily brushing and flossing at home.
Speak With Your Lake Orion, MI Dentist About Periodontal Cleaning For Your Gums
For more information, contact Lake Orion Family Dentistry in Lake Orion, MI by calling 248-693-6213 to schedule your next appointment. Our team can help prevent and treat gum infections to maintain the integrity of your smile!