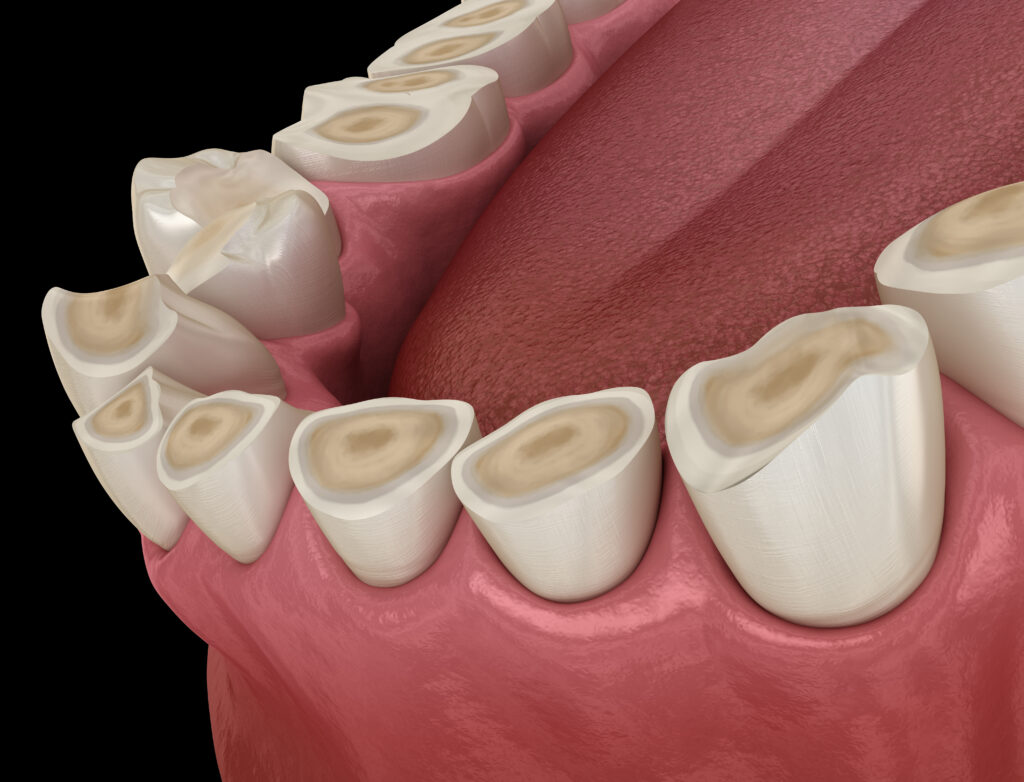 When you have persistent teeth grinding, also known as bruxism, this could place serious pressure on your jaw and your teeth. The results could be pain in your smile and even damaged teeth! In today's blog, your Lake Orion, MI, dentist talks about how our team treats bruxism with a custom oral appliance.
The Causes and Dangers of Bruxism
Bruxism could be caused by a number of different factors. For example, a high level of stress in your daily life could be a factor. Changes to your bite balance, such as tooth loss, malocclusion, injury, or issues with the growth and development of the smile could also be possible causes too. Without treatment, this chronic grinding and clenching could actually wear down the teeth and change your smile's appearance. The damage could also crack and chip them to expose the sensitive inner structures to bacteria, causing painful cavities and infections. Which is why when you experience the warning signs of teeth grinding, you need to see us right away.
The Warning Signs to Watch For
People with bruxism may experience headaches, jaw pain, facial aches, and tooth aches and tooth sensitivity. Your significant other could alert you to your episodes too. When these occur, let us know right away. We will examine your smile with digital x-rays and intraoral cameras, assessing the cause and extent of the wear and friction on your teeth. From there, we will choose the best treatment options. We could also repair any damage to your teeth with dental bonding or even a custom crown, so your smile looks great and is properly balanced as well, which helps ease bruxism and TMD-related symptoms.
Treatment with a Noninvasive Appliance
Treatment could include bonding or crowns to improve bite balance, orthodontics to correct the misalignment behind your malocclusion, or even prosthetics to address tooth loss. But the most common solution is an oral appliance, one custom-made for your smile. The device will look and fit like a mouthguard, and is worn as you sleep at night. The appliance helps improve bite balance to ease the strain and stress on your jaw, so you avoid painful symptoms. The appliance also puts a barrier between the upper and lower set of teeth to prevent further damage to your smile.
If you have any questions about the causes and symptoms of issues like teeth grinding or if you're suffering from chronic teeth grinding already, then contact our team today to learn more. Let's improve your smile's function, health, and beauty!
Speak With Your Lake Orion, MI Dentist About Treating Teeth Grinding
If you would like to learn more about treating your chronic teeth grinding, contact Lake Orion Family Dentistry in Lake Orion, MI by calling 248-693-6213.