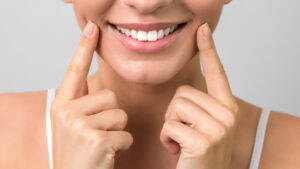 We offer advanced dentistry to help transform the health and beauty of your smile, treating issues ranging from tooth decay to tooth loss! They can be shaded to blend with your smile, and last for years to come. In today's blog, your Lake Orion, MI, dentist talks about our approach to advanced dentistry.
Our Composite Resin Fillings
Do you have an aching tooth? Then you could have a cavity, and lack of treatment could allow that cavity to become an infection, one that threatens smile stability. But with advanced dentistry, we can offer a filling that stops discomfort and protects the health and function of your smile. Not only that, with our holistic and non-metal materials we can provide one that is safe for all ages and could blend with your smile! Composite resin contains no metal, but can be color matched to blend with your smile seamlessly. In addition, this can bond with the tooth structure since composite resin is biocompatible, so your new restoration can last for years to come and offer lifelike repair. In fact, the same materials can be used in a dental bonding procedure to address common cosmetic issues, like damaged teeth, discoloration, or misshapen structures.
CEREC Same-Day Crowns
A crown can address issues too severe for a filling, taking on advanced decay, infection, major damage, or even issues with bite balance. We can even use them to aid in tooth replacement, by securing a custom bridge or even restoring an individual dental implant. We don't need two to three visits to make them either. Instead, with advanced dentistry our team can use CEREC dental crowns to provide repair in a single visit. The technology allows us to design, craft, and attach the crown in a single visit. The material we use is ceramic, a durable one that can withstand daily bite forces and pressures, and also be color matched to blend with your smile seamlessly. All of this is possible in a single visit!
Porcelain Bridges and Implant Restorations
If you have tooth loss, we want to restore your smile with advanced dentistry and prevent the complications related to missing teeth, such as misalignment, issues eating and speaking, and even the gradual breakdown of jaw structure, which can cause further tooth loss and aged appearance. For cases of between one and three missing teeth in a row. Our team could use dental bridges. Made from lifelike porcelain, these contain new teeth with crowns on one or both ends. We attach the crowns to the abutment teeth, the ones on each side of the gap. These support bridges, which can last 10 to 15 years on average.
Dental implants are inserted into the jaw and act as new roots, bonding with the jaw and halting the breakdown in the bone structure that follows tooth loss. We then attach a crown, a restoration made specifically for your new tooth to ensure an attractive appearance and imbalanced bite. These can last for decades to come, possibly a lifetime in some cases. Don't let your oral health and quality of life suffer, when you lose natural teeth, please reach out to our team to talk about possible prosthetic solutions, so you can smile with confidence.
SureSmile Clear Aligners
Do you have dental misalignment? If so, this could lead to poor oral health and also, embarrassment regarding your appearance. Instead of hiding your smile, you should consider orthodontic treatment to address your uneven smile. Metal braces are not your only option, we can offer a metal-free option that is gentle, comfortable, and offers results in as little as one year in some cases. With SureSmile aligners, we can create plastic aligners that fit comfortably and are custom-made for your smile. You wear a set in the series for about 20 to 22 hours a day over a period of about two weeks. At which point you move on to the next set in the series. You repeat the process until you have optimal results, and can smile with confidence. The aligners are easy to clean and store, and can travel with you too. You can never remove them! Taking them out before meals you don't have to change your diet or avoid certain foods. Removability also means brushing and flossing your teeth is much simpler too, so you can enjoy better oral health during treatment.
If you have any questions about advanced dentistry, then contact our team today.
Ready for Advanced Dentistry?
We would like to help you enjoy optimal oral health and a smile that shines with advanced dentistry! Contact Lake Orion Family Dentistry in Lake Orion, MI by calling 248-693-6213 to schedule your next visit.